Ensemble "TANEEN-O-TAN" (Iran)
Ensemble "TANEEN-O-TAN" (Iran)
30/09/2017 – 18:00 – Latvian Society House, Riga
It is through the convergent alchemy of time-honored traditions, those of Iran and Armenia, and a poetic contemporary vision, that the TANEEN-O-TAN ENSEMBLE leads us into a world where mystical sensitiveness and creative virtuosity entwine to serve an artistic, deeply original and innovative quest.
Created and directed by Madjid Khaladj, influenced by the Persian breath and the Armenian respiration as well, the intoxicating and hypnotic rhythms of ecstatic dance.
The ensemble originated from the encounter of three musicians, two singers (male and female), with the same synchretic aspiration. The musical creations of the TANEEN-O-TAN ENSEMBLE are an invitation to a dreamlike journey. Powerful and dynamic, they are timeless.
Madjid Khaladj
"The most fascinating percussionist of Persian art music (Le Monde)", a traditional master and a pedagogue well known throughout the world, he has taught the art of Iranian percussion at CEMO, at the Institut de Musicologie of Paris-Sorbonne. Since 1998, he has been a visiting professor at the Musical Academy of the city of Basle in Switzerland and at the Citē de la Musique in Paris. He has worked with the greatest masters of Persian music and has created compositions for Hollywood film composers such as Ry Cooder and Lisa Gerrard.
Madjid Khaladj created a new percussion school in Iran, recognized and much appreciated for the authenticity and beauty of his style, his knowledge of the variety of rhythm and the subtlety of his spontaneous creations. His innumerable concerts worldwide are genuine musical pictures. He is the author of numerous publications. Madjid Khaladj lives and works in Paris.
Rouben Haroutunian
A musician and singer of Armenian origin, born in Iran in a family where singing is a tradition he inherited, his curiosity has also led him to study classical music as well as European baroque music and Flamenco singing. He has been teaching music in France since 1979. A founding member of the musical ensembles Eptachordio (baroque), Kotchnak (traditional Armenian) and Arena Blanca (flamenco), he has performed in numerous concerts throughout the world. He has also produced musical accompaniments for the stage and short films.
Sara Hamidi
Born in Esfahan in Iran, she has practiced the "radif" classical repertoire for several years with Master Maedeh Tabatabaei, himself a pupil of the great singing master Mohammad Reza Shadjarian. She has been an opera student at the Conservatoire de Saint-Maur. She is a music teacher in Paris and has taken part in several artistic projects during her tours in numerous European countries. Today, Sara Hamidi is one of the most promising female singers of her generation, belonging to an authentic school of singing owing to the timbre of her voice.
Shadi Fathi
Born in 1977 in Tehran, in a Kurdish family, Shadi Fathi, trained to play the setar with the tar and setar great master Dariush Tala'i. She became a setar concert soloist at only fifteen. To improve her knowledge she has studied tombak with Arash Farhangfar, and daf with Mehrdad Karin-Khavari, in the tradition of the Ghaderiyeh brotherhood of the Iranian Kurdistan. In 2002, she settled in France and has participated in numerous projects (music, dance, theatre) that she has enriched with her practice of Persian classical music.
Artyom Minasyan
He was born in Vedi, Armenia, in 1979. In 1999, he entered "Komitas", the National Conservatory of Music in Erevan, in the department of popular instruments in order to enhance his study of Duduk. Later, he obtained the first prize at the Republic Festival: My Armenia, Free and Independent. He has lived in France since 2007, taking part in numerous concerts through the world. His art is pure, powerful and wide-ranging, he undoubtedly stands among the best contemporary Duduk players.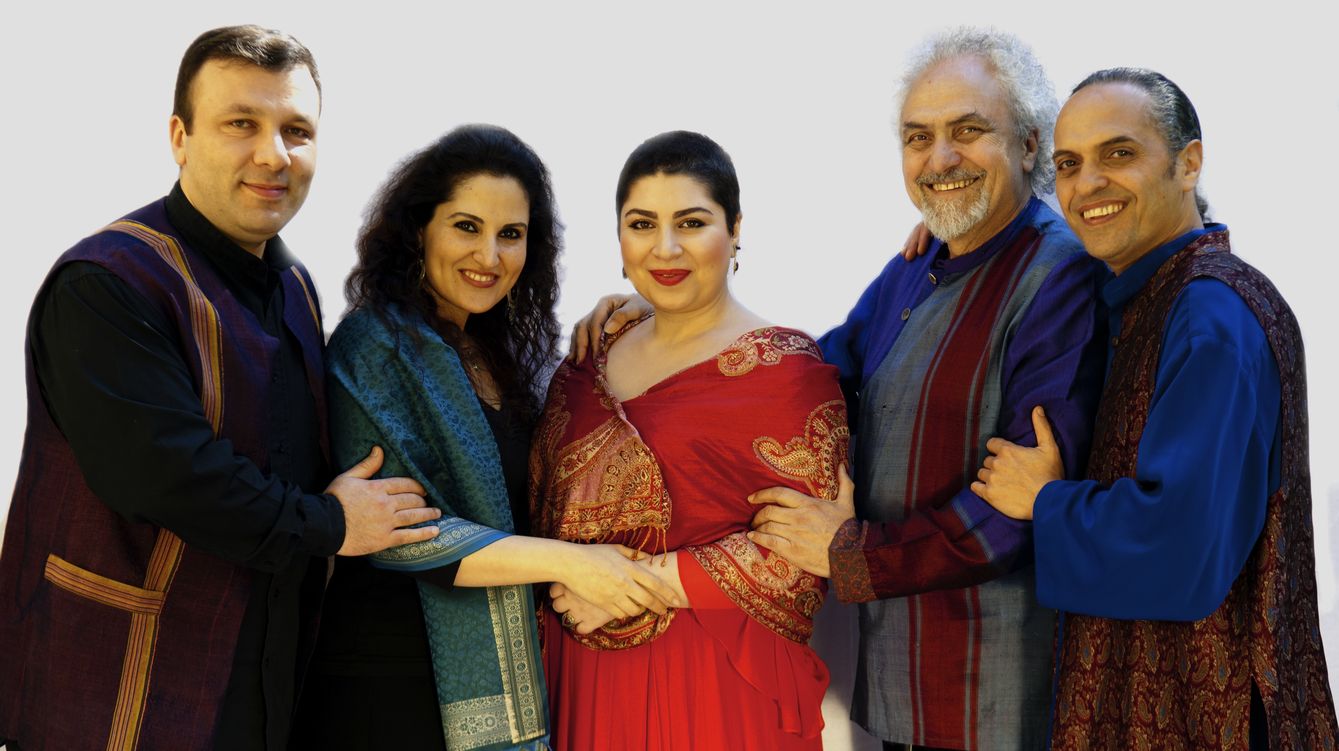 Tickets can be purchased:
on Biļešu Serviss website www.bilesuserviss.lv,
at Biļešu Serviss ticket desks around Latvia,
at the concert hall before the concert.
Information: (+371) 28252314
Latvian Society House, Riga