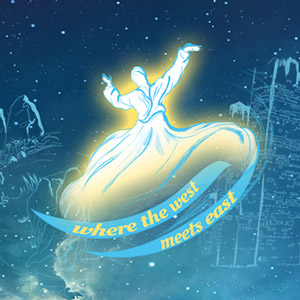 30.09.2016 – 02.10.2016
The place where East meets West, this place exists as a geographical point in the map, as well as a place in every single soul, where our mind meets our feelings, where our thoughts and emotions abide in harmony.
Art, music and poetry can unite us – everyone living in the West and in the East, grown in different traditions, speaking different languages, complicated, distinct and ingenious.
All of us are the children of Earth and let the musical event of this autumn help us feel that all of us have in common love to our near and dear ones, beauty of this world, depth of our feelings and emotional experiences, inspiration and joy.
We invite all of you to share this wonderful festival of music and culture, which is the third in succession and which is traditionally held in autumn in the hospitable capital of Latvia, in the city of Riga.

>> See pictures
---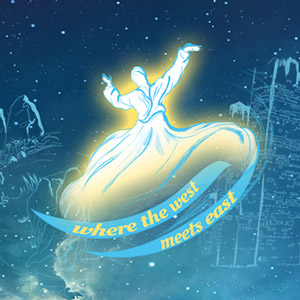 25, 26, 27 September 2015
This year the festival will feature 19 musicians from Latvia, Estonia, Lithuania, Greece, Iran, Turkey and Israel that perform music in world, folk, ethno styles. You will hear at the concerts the sounds of unique oriental musical instruments, such as kamanche, santur, tanbur, duduk, ney, daf, and many others.
The audience also will have an opportunity to take part in free master classes of Ebru art (Turkish technique of drawing on water – paper marbling), enjoy the exhibition of the painter Irina Trumpel and the unique photos of the East, so faraway, but so close at the same time.
>> See pictures


---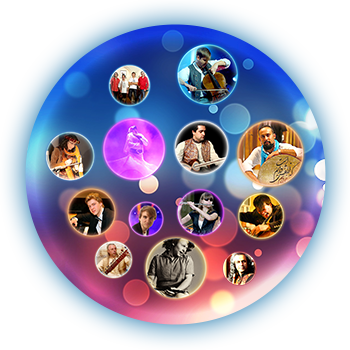 26, 27, 28 September 2014
The I International Festival of Mystic Music "The Touch of Eternity" is held to honour the birthday of Mevlana Jalaluddin Rumi – the great Persian poet and Sufi mystic, known as in the East, as in the West. This Festival features music played on such rare musical instruments as the Tabla and the Setar, the Daf and the Ney, the Sarod and the Jambo, and others. The event unites the musicians from 8 countries. Their self-forgetting and masterful performance will help the audience to deepen into the magic world of music and to enter into the mystic fusion of Western and Eastern music. >> See pictures
---