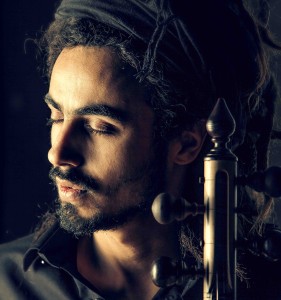 Mark Eliyahu, a composer, a master player of the Persian-Azeri kamancheh and the Turkish bağlama and one of the leading and most influential musicians in the Israeli World Music scene, has been living and breathing music from the moment he was born. The son of musician parents, he started traveling the Middle East at the age of 16 to study and research music and has studied in Greece, Azerbaijan, Turkey and Holland.
Mark has composed and performed music for film, dance companies and theatre shows and has composed, arranged and produced music for various leading artists, such as Rita, Idan Raichel, Ishtar, Sevda and many others. Mark has represented Israel in various international and EC projects and has performed on some of the most prestigious stages across the globe with his personal projects and ensembles and projects together with his father, Piris Eliyahu.
The concert's and the album's music is based on ancient Central-Asian, Persian and Middle-Eastern musical traditions, brought together with European and modal harmonies that preserve the essential emotional qualities of the music, while making it accessible and inviting to everyone across boundaries of time and space.
Video